CoreSolutions Software Announce the Premiere of "CorePassions" Spotlight
An Original Video Showcasing the Passion of Employees at one of North America's Top Software & Database Development Firm
London, ON – October 24, 2016 – CoreSolutions Software Inc., an industry leader in web, mobile and custom software development, announce the debut of "CorePassions" - a spotlight video offering an in-depth look at the dominant passion that motivates employees at CoreSolutions. This program offers an excellent opportunity to learn more about the team members that make up the award-winning organization by captivating the viewer through a set of employee passion profiles.

CorePassions introduces Application Developer and left-handed pitcher, Robert Ramsdale. Robert's story commences with the proclamation of his core passion - baseball. In the spotlight, Robert describes his early love for the game of baseball, his entry into competitive ball, receiving an athletic scholarship at Savannah State University, playing baseball for the Branford Red Sox and the Strathroy Royals of the Intercounty Baseball League, as well as winning the Australian National Baseball title and advancing to the Canadian National Baseball Championships.
"We're absolutely delighted about the release of CorePassions," says Barney Lawn, CEO of CoreSolutions Software. "This video truly exemplifies passionate spirit and desire for success that our team brings to the plate every day – it's this passion that's helped solidify CoreSolutions as an industry leader in software development!"
The CoreSolutions "CorePassions" spotlight aims to captivate, inform and delight audiences from both technical and non-technical backgrounds.
CorePassions, Robert Ramsdale's Passion for Baseball, can be viewed in full on You Tube.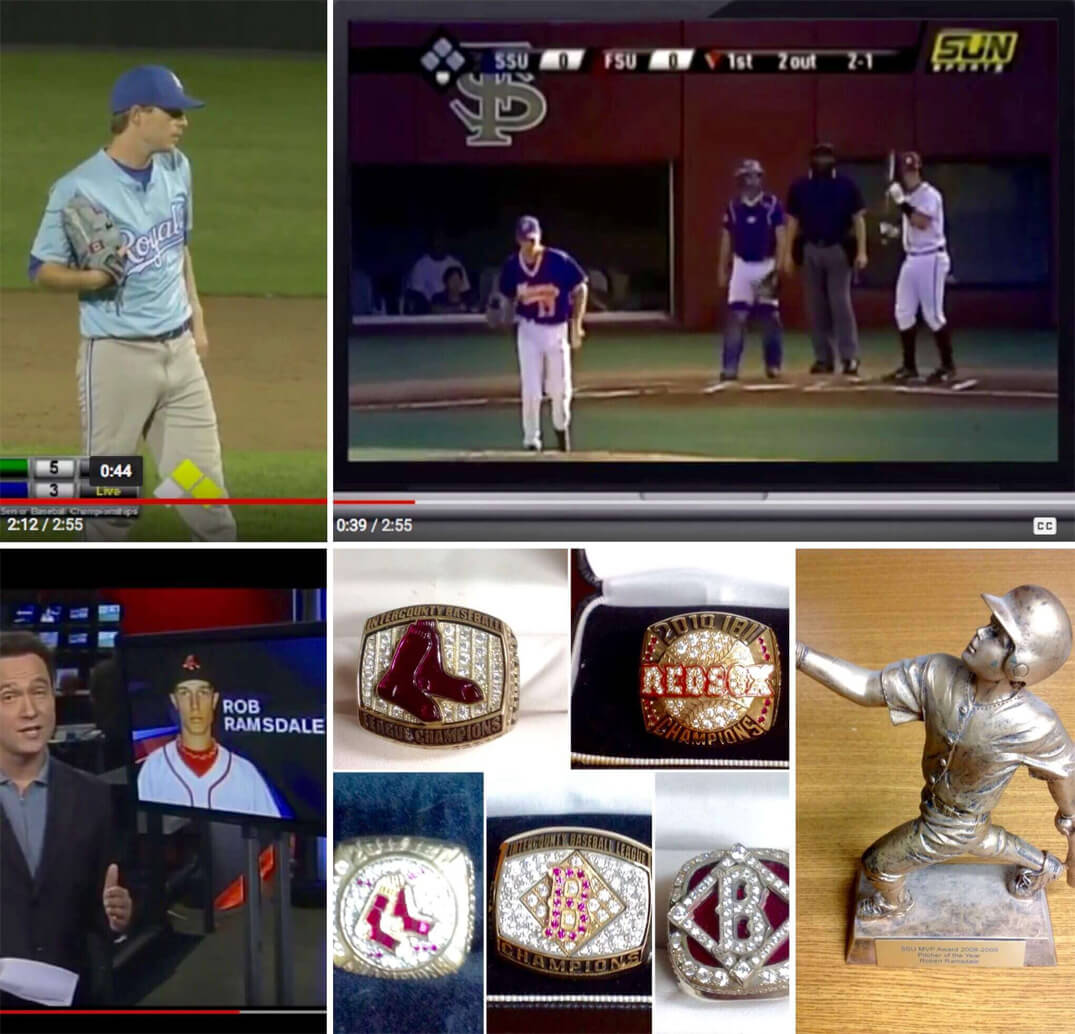 Connect with CoreSolutions Software:
CoreSolutions.ca
Facebook
LinkedIn
Twitter (@CoreSolution)
Instagram
Medium
YouTube
About CoreSolutions Software:
Based in London, Ontario, Canada, CoreSolutions Software Inc. has over 25 years of experience as a leading software and custom database development company. Organizations rely on CoreSolutions Software to provide world-class software solutions, as well as breathtaking web and mobile applications tailored to their unique needs. CoreSolutions Software also offers "out-of-the-box" solutions, like the Auditor for iOS audit/checklist tool and the Baseline CRM customer relationship management system that comes furnished with all the essential features that a small to medium size business requires, with the ability to add custom modules and features as deemed fitting. Further to its custom solutions and "out-of-the-box" products, CoreSolutions Software facilitates a series of FileMaker training courses that are available both online and in classroom format.
###
For more information on CoreSolutions Software's CorePassions web series, or if you would like to schedule an interview, please contact:
Kyle Mayer, Marketing Manager
Phone: 800-650-8882
Email: This email address is being protected from spambots. You need JavaScript enabled to view it.