Now that FileMaker 15 has been released and everyone has gotten a chance to see all the new features that are available, we thought we would share a new licensing option that may have flown under your radar. This new licensing option is called "FileMaker Licensing for Teams" or FLT.
Together, let's look at what FLT is, what it can do for you and if you should upgrade or not.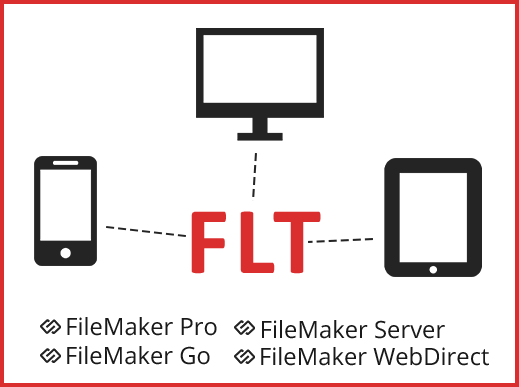 What is FileMaker Licensing for Teams (FLT)?
FileMaker Licensing for Teams is a simplified approach for teams of 5 or more to license Filemaker software. FLT includes FileMaker Server and User Connections. FLT allows each user to connect their clients (FileMaker Pro, FileMaker Go or FileMaker WebDirect) to the FileMaker Server. Each team member or user can have one client connected to the FileMaker server at a time.
The reason that the FLT licensing option has been created is because users are accessing the FileMaker platform on numerous devices. With FLT, you no longer need to keep track of what devices are being used, you just have to worry about the amount of users who are using those devices.
Should You Change to FileMaker Licensing for Teams?
In many circumstances, the FLT package is the better deal. I.e. After May 9, 2018, if you are still licensing concurrent connections, the price will be three times (for equal users) what an FLT costs. Costs aside, the benefits of changing to FLT include better convenience, larger scalability and more productivity.
If you would like to speak specifically to your personal situation, you can Reach Out To Us Here.
FAQs for FLT
For the full list of the official FLT FAQs, please visit FileMaker's Website.
If you have any other questions or concerns, please reach out to us as soon as possible and we will get you in contact with one of our account managers. They will do their best to solve any problems you may be having.
We want to hear from you. How do you feel about the new FLTs? Will you use FLT when it comes time to renew? Let us know in the comments below.
If you enjoy our FileMaker blogs, be sure to subscribe to our Core FileMaker Newsletter!
And as always, Thanks for Reading!
Steve Malott