You may be aware that as of September 25th, 2015, FileMaker will no longer be providing technical support for FileMaker 11. This doesn't mean that your FileMaker 11 system will stop functioning on the 25th but you will not be supported by FileMaker if your system encounters any errors. Self-help will be available via the FileMaker Knowledge Base and the FileMaker Community.
If your system is currently in FileMaker 11, you may want to evaluate upgrading to the newest release. FileMaker 14 was released in May of this year and it is a real pleasure to use and looks absolutely amazing.
If you're thinking of moving over to FileMaker 14, or another version, then CoreSolutions can make this conversion a success.
There are a number of major feature enhancements in FileMaker 14 that may be of interest to you, which include:
A script workspace that adds more automation and saves you precious time.

A more mobile accessible browser application; as well as up to 25% faster speeds for WebDirect.
A brand new set of design tools including new button options, new labels and customizable colour schemes.
And so much more!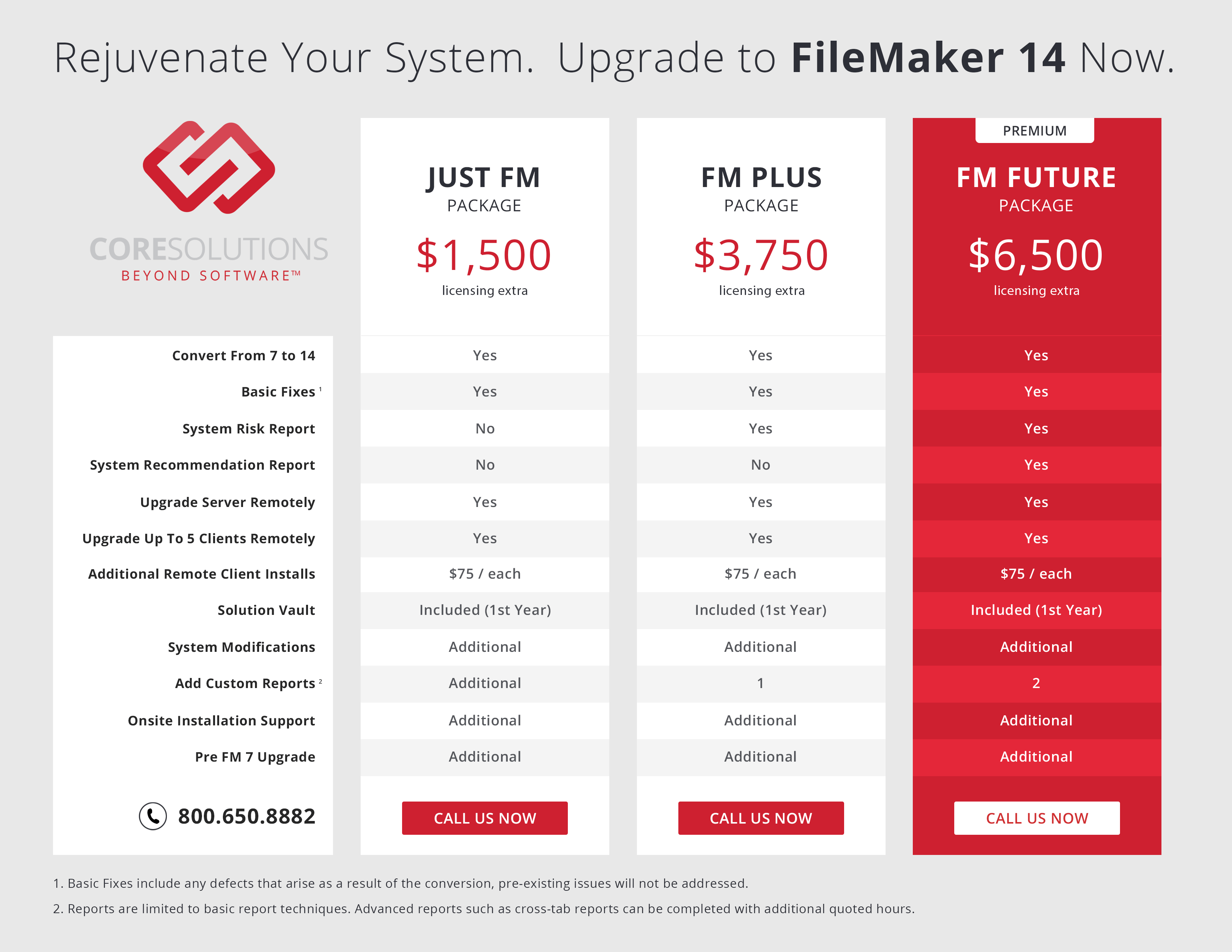 If you'd like to learn more prior to your upgrade or discuss how the changing support will affect you, feel free to reach out to us or have a look at the FileMaker Conversions page or the 5 common problems aging systems face infographic.