This has been an important month for FileMaker. Not only did FileMaker release their FileMaker 14 Platform, but in this past month the FileMaker Go app reached to tremendous milestone of surpassing 1.5 million downloads. This is most definitely a great achievement for FileMaker, but what does it mean to you as a developer?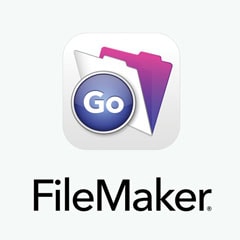 Times
Are Changing

Have Changed!

The fact is that, more than ever before, the majority of people are embracing mobile solutions. Complex systems and software that were never even considered to be accessible through your cellphone are now not only compatible, but fluid and fully functional.
What This Means for Developers
For developers, this means that having an understanding of how to create FileMaker solutions using FileMaker Go is growing ever more important. Clients are increasingly looking for ways to make their solutions mobile-friendly, this means that employers will also be looking for developers who are experienced in creating solutions that are mobile-friendly. If you are not already at least somewhat experienced, it definitely wouldn't hurt to try some developing with FileMaker Go.
Made For FileMaker
Through the Made for FileMaker (Solutions for iPad / iPhone) section on their website, FileMaker does a great job at showing the true potential of FileMaker Go and goes to prove why the app has had over 1.5 million downloads. Whether it be an audit checklist tool, a student grade tracker, a CRM (customer relationship management) system, a mapping tool, a point of sales app or a workflow management tool, the possibilities that FileMaker Go can create seems nearly limitless.
The growth of FileMaker Go has proven that there is an ever-increasing desire for mobile applications. If there is anything you take away from this blog, expanding your horizons and dabbling into the world of FileMaker Go development is something worth investing some time into, if not for now then definitely for future development endeavours.
Let us know your favourite FileMaker Go apps in the comments below.
And as always, thanks for reading,