The world is shifting into a mobile dominated sphere – everywhere you look, people are accessing the internet via their smartphones, websites are being optimized for mobile users, and even search engines like Google are releasing new algorithms to increase the visibility of mobile-friendly websites. The fact of the matter is that over the course of a decade, a major shift in how people access the internet and engage with websites has taken place.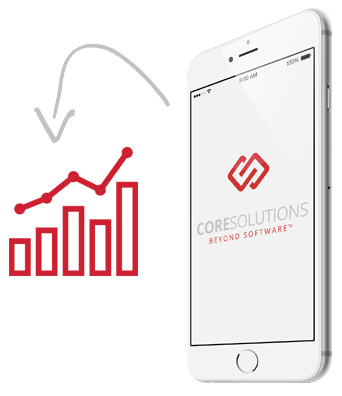 With the rise of mobile web browsing, desktop web browsing is set to take the backseat and it appears this may be for good. That isn't to say that desktop browsing is headed the way of cable TV or the landline telephone. Desktop browsing will always have its place - at home and in the office – and it will adapt to the newly dominated mobile world. What is clear at present though, is that the mobile web browsing boom is showing no signs of stopping.
To catch up with the mobile web revolution, businesses need to optimize their websites for mobile web users. Doing so could increase your product visibility & potentially generate new revenue. Companies that fail to optimize their website will run the risk of alienating new mobile users, negatively effecting search results and so on.
If you're still not convinced that you NEED to update your website for mobile users, then here are 5 reasons why your website MUST be mobile-friendly.
The Google Mice Update
On April 21st 2015, Google released one of its largest updates ever, commonly referred to as the "Google Mice Update," or in some circles, "Mobilegeddon." The purpose of this algorithm update was to increase the visibility of mobile-friendly websites, while at the same time, bumping up mobile-friendly websites in Google search results from mobile devices.
Essentially, this means that if your website is not optimized for mobile browsing, then when someone searches for a product of similar nature to one that you offer, you won't show up in the top search results, while your mobile-friendly competitors will receive top rankings.
If there is anything that should motivate you to update your website to make it mobile friendly, it's this: Google genuinely wants to usher in the new era of mobile dominated web browsing and to do so they require as many websites as possible to be compliant and optimized for viewing on mobile devices. Google initiated this process with its mobile-friendly website update and it appears to have similar plans for indexing mobile web applications. So the bottom line is that it doesn't appear that this will be Google's last major update pertaining to optimizing Google searches for mobile devices. Google is a major player in driving this mobile web browsing revolution – it's time for your organization to jump on board or risk being left behind.
Mobile Users Interact Uniquely with Websites
No longer is web browsing a simple click, type, search and read experience. With the mobile web browsing era upon us, people are accessing and interacting with websites and web applications in an entirely new ways. Mobile users browse differently and engage with web content with a kind of fluidity that was unheard of a decade ago. For instance, in a matter of moments a mobile user could search for the closest pizza parlor, decide on a meal, click a telephone number and be on the line with a company representative to place an order. Having a mobile-friendly website assists with this quick sale conversion that takes place all on a single device. At this point the message should be clear that there is an increased opportunity for these types of interactions, as a mobile-friendly website offers mobile users quicker and easier access to your products and services.
Mobile Websites Integrate with QR Codes/Barcode Scanners
Chances are, you've never seen someone take out their laptop and scan a QR code while waiting in line to order a beverage at a coffee shop. Mobile web surfers can in an instant, pull out their smartphone, scan a barcode and be taken to a website that provides them with a variety of pertinent company information - like the origin of their coffee beans, who harvested them, and where the product can be purchased (or even purchased online). Similarly, a mobile user at an industry conference could scan a QR code on a business card and in seconds, have access to information on that companies' products and services, along with the sales representative's contact information.
The ability to access web content by scanning a QR code on a smartphone wherever you are (granted there is internet access in that region) at any given moment, is something that is completely unique to mobile users. Although there are QR scanner applications for desktop computers that perform similar functions as their mobile counterparts, laptops and desktops just don't compare to mobile devices when examining the ability to access web content by simply scanning a QR code while on the go.
Mobile Websites Make Use of GPS Technology
Without a mobile-friendly website or web application, mobile users searching for businesses in your area that offer your products and services, will only find your competition. With GPS technology, mobile users can search and access businesses based on their exact GPS location. If your website isn't optimized for mobile browsing, then your company won't show up in the search results. And what's more frustrating than knowing that you lost a sale to the competition up the road? Well, perhaps it's knowing that you could have avoided the scenario altogether by updating your website so that it's mobile-friendly.
The World is Going Mobile
The ability to access the internet from wherever you are and at any given time, is what drives this mobile web browsing revolution. Mobile web browsing is increasing exponentially and is set to take over from desktop web browsing as the dominate way of surfing the internet. And with that comes a whole new generation of web users, who may for the first time, access the internet from a mobile device. This generation is set to embrace and ride the mobile web surfing wave more than any previous generation and it's safe to say, they won't be turning back. In order to survive and thrive as a company in the mobile browsing age, it's vital that you optimize your website for mobile users.
What's the Bonus of Thinking Mobile?
Increased ROI. Thinking mobile and updating your website for mobile users will offer your company access to increased potential revenue. From a marketing perspective, mobile users make up a significant portion of the web-browsing market. In 2014, StatCounter found that mobile web browsing increased by 67% in one year. Not paying attention to this mobile market will only provide you with a mobile market that is not interested in paying attention to your business.
CoreSolutions can make your next mobile development project a success – contact us today at 1-800-650-8882 to learn more about how we can provide you with an exceptional mobile web interface.
If you enjoy our Web Blogs, be sure to subscribe to our Core Web Newsletter!
And as always, thanks for reading!
Barney Lawn