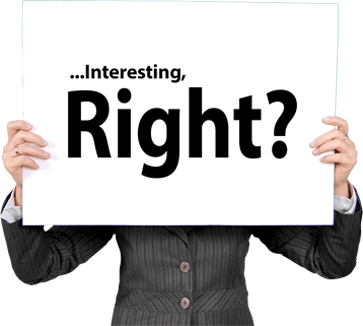 Simplifying your day - It's a topic of great contention. Have you ever wished that some of your day-to-day tasks could be eliminated or at least automated? We all know that simply eliminating tasks is not the way to go (because your boss may not be very pleased), but that automated thing sounds interesting, right?
Well, I may have a solution for you that you may or may not have considered. Not far removed from the idea that trained monkeys can complete mindless tasks, there are development options available to you that can automate tasks and in turn free up many hours from your workday.
This solution could come in the form of web, mobile or desktop development. At CoreSolutions, we specialize in all 3 forms. However, throughout our 25+ years in the industry we have come across several reasons why people (just like you) avoid using development to simplify their lives.
Here are the most common concerns that we hear from clients (and some tips on how to overcome them).
Lack of Experience (For Both Developers and Clients)
Doubt in Cross-Platform or Cross-Browser Development
Like Most Things – How Much Is It Going To Cost you?
Lack of Involvement in The Development Process
Concerns About Intellectual Rights and Source Code
Doubt in Guaranteed Budgets and Timeframes
Lack of Experience (For Both Developers and Clients)
There are two sides to this concern. Both a situation where a developer has a lack of experience or the client has a lack of experience are factors in people's choice to avoid development projects.
To ensure that your developers of choice have quality experience, be sure to do your research. Check their customer testimonials, check their online reviews or check their portfolios. You'll want to work with a company who has great reviews and a proven track record. A little research can go a long way.
On the other side, if you yourself do not have very much development experience you may start to feel lost in all the new lingo or jargon. This could lead to you backing out of your development project and revert back into your endless cycle of manual data input. Don't do this.
The best way to clear this hurdle is to reiterate to the development team that you are working with that you are not overly experienced. Good development teams can simplify it for you and ensure you are on the same page throughout the entire process.
Doubt in Cross-Platform or Cross-Browser Development
If you do not think that your web application could be developed for, let's say your iPad or your Blackberry (Shout out to Blackberry!), then you would be incorrect. Whether it be our development team or another you choose to work with, cross platform and cross-browser development is almost always achievable. You just have to ask.
Like Most Things – How Much Is It Going To Cost You?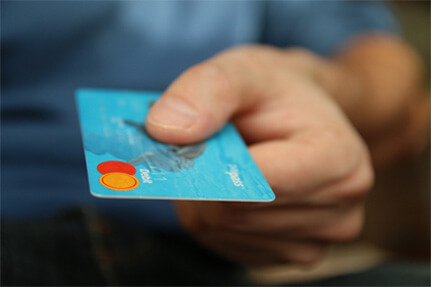 We get it, you may not have multi-million dollar budgets to play around with (trust us, neither do we). However, not all development projects are overly expensive either. Proper planning and choosing the right development process are the keys to keeping costs down.
The best advice would be to reach out to the sales team, explain what your project is, explain your budget and timeframes and see what they quote you at. Every project is different, and development companies like us and other experienced firms know this. Anything is possible!
Lack of Involvement in the Development Process
When speaking with clients, a large concern regarding development that continuously arises is the need for involvement. They do not want to be doing the hands-on aspect, but they do want to be involved in the decisions, they want to know if anything is going wrong and they want to test their system or software throughout the process.
Most professional development companies will constantly communicate with clients to ensure the project is moving along correctly and the final product is what the client imagined. We use an Agile software development workflow which means we would be meeting and communicating on a very often basis and you would always be involved from planning to implementation.
Concerns about Intellectual Rights and Source Code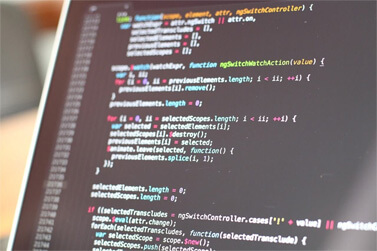 Another concern is "who has the right to the code developed?" The client could purchase the code (usually for a premium) or the developer may retain the full rights to the code. This is another one of those concerns that would need to be brought up with the Project Manager or your sales representative.
Every company is different, but almost every company is willing to listen to your concerns and answer them to the best of their abilities.
Doubt in Guaranteed Budgets and Timeframes
With any business to business service, one main concern is consistently brought up - the project needs to be completed in a certain amount of time and it needs to stay within a specific budget. This is another major deal-breaker for a lot of companies. Some companies over-perform on deadlines and some under-perform – it is an unavoidable truth.
However, certain companies will offer guaranties that can give you and your business more security when it comes to choosing a development company. Nothing is ever 100% guarantee, but choosing a company with high success rates is most likely going to be beneficial to you and your project.
In Conclusion…
The code for these projects is literally written in another language, so hearing these concerns about development is understandable. Though these concerns are present, they should not scare you away from the possibility of web or mobile or any kind of development. If anything, they should motivate you to do some more research, find out what you and your business truly need and strategically act upon it. The world of development – whether web, mobile or desktop – is a wonderful place. You just have to learn to dip your feet.
Hopefully this post has opened your eyes to what development can do for you and has answered any or all of your concerns. If you have any more specific questions or are interested in starting your own development project, please visit our Contact Us Page or leave us a comment below.
And as Always, Thanks for Reading!
Steve Malott
If you enjoy our Web Blogs, be sure to subscribe to our Core Web Newsletter!