Responsive web design is a relatively new approach to web design that seeks to optimize the web browsing experience for multiple devices. With the rise of smartphone and tablet usage over the last decade, the importance of having a website that displays beautifully on any medium is not only an opportunity for increased revenue, but is crucial for surviving as a company over the next decade.
With responsive web design, as a screen size increases or decreases, images and text on a website scale to fit the to the user's web browser, ensuring that the all web content is displayed in its best form. So whether you're accessing the web via a smartphone, tablet, desktop computer and so on, responsive web design provides you with a seamless and fluid browsing experience.
Here are the top 5 advantages to having a website built with responsive web design: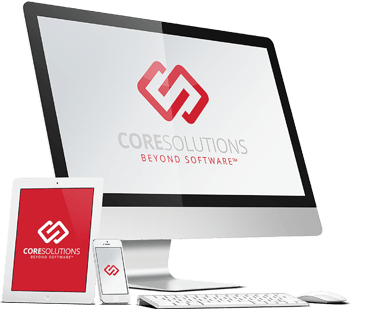 Website and Web Application Adaptability
Responsive web design offers a browsing environment that can accommodate any mobile product, along with the traditional desktop computer. With respect to mobile devices, responsive web design provides a web browsing experience with minimal pinching and resizing, as web content almost naturally fits with the shape and size of the screen size. The bottom line is that responsive frameworks dynamically adjust to the device that is being used to access the web application.
In today's global market, characterized by a variety of mobile options and with that varying mobile device screen sizes, having a website or web application that is mobile-friendly and provides the best overall user experience, is crucial to generating new revenue for your business. Since responsive web design functions to optimize web browsing from any browsing device, there is no need to build dedicated websites and web applications for each web browsing demographic. Rather, a solution built on responsive web design will effectively and efficiently handle both desktop and mobile web browsing.
Mobile Usability and a Lower Bounce Rate
With mobile web browsing set to overtake desktop web browsing in the not too distant future as the number 1 method for browsing the internet, it's imperative that organizations upgrade their websites so that they're mobile-friendly. Responsive web design is tailored for the mobile web browsing experience and as a result, will provide you with a lower bounce rate due to the ease-of-use navigating the internet on mobile devices. Compare this with the bounce rate for non-responsive web design based websites accessed via mobile devices and the difference is astounding. If your website is not optimized for this mobile web browsing demographic, then you risk increasing your bounce rate. By providing mobile users with a seamless and fluid browsing experience, responsive web design will keep visitors on your website for extended periods of time, thereby assisting in lowering your website bounce rate.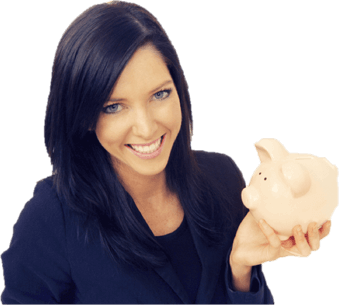 Long Term Savings on Development Costs
Although the upfront development hours and costs are greater, the long term return on investment for websites and web applications built on responsive web design is abundantly clear – you will save time and money by avoiding the cumbersome process of managing and updating a mobile version and a desktop version of the same application. With responsive web design, organizations can make updates in one location that will accommodate for both desktop and mobile web browsing experiences.
Maintain and Potentially Increase Google Rankings
On April 21st 2015, Google released its mobile-friendly algorithm update, also known as the "Google Mice Update" or "Mobilegeddon,"with the goal of increasing the visibility of mobile-friendly websites, while simultaneously, pushing mobile-friendly websites to the top of google search results from mobile devices. It's abundantly clear that Google's mandate in this update is to assist with shifting web-browsing into a mobile dominated world. With a mobile-friendly website, there's also the opportunity to snag new mobile business from a competitor whose website is not up to mobile standards.
So what's Google's number one suggestion for adhering to this new mobile-friendly standard? It's having a website built on responsive web design! Technically-speaking, on its own, complying with Google's new mobile-friendly standard won't directly increase your Google search rankings on mobile devices – on the contrary, it will allow you to maintain your position and you won't be penalized – what will allow you to leap-frog the competition in mobile search results is being the first to take the jump to optimize your website or web application so that it's mobile-friendly.
In addition, responsive web design will assist with increasing your SEO, as Google crawlers will only have to search one website for your information, as opposed to non-responsive web design web applications that force Google crawlers to search separate mobile and desktop websites to index content. This means that you can house and optimize all your metadata for SEO in one area, making life easy on Google crawlers, & as a result, organically driving traffic to your website.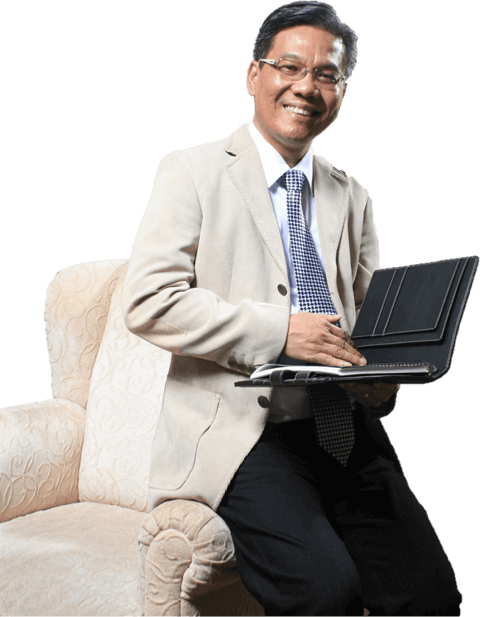 Your Company Will Be Prepared for the Shift into the Mobile Dominated Web Browsing World
With mobile web browsing set to surpass desktop web browsing as the preferred way of surfing the internet, updating your website so that it's mobile-friendly will not only assist your company in the present, but it will prepare you for the shift into a mobile web browsing dominated world. Responsive web design will put your company in a position where you are ready for this change in demographics.
Why Use Responsive Web Design?
In the end, it can be boiled down to one major organizational advantage: web applications and websites created using responsive web design will, if assembled correctly, save you time and money in the long run. You won't have to maintain two separate websites for desktop and mobile, meaning that you will only be required to update one application. Your application will also be optimized for all browsing experiences and compliant with Google's new mobile-friendly standard. And since your website will be mobile-friendly, there is the potential to increase your Google rankings on searches from mobile devices, along with the opportunity to improve your SEO.
Let CoreSolutions develop your next website or web application using responsive web design. With our extensive experience in software development, we'll take your project from initial concept through to full implementation and beyond. Contact us today at 1-800-650-8882 to learn more about how CoreSolutions can make your next web development project a success!
If you enjoy our Web Blogs, be sure to subscribe to our Core Web Newsletter!
And as always, thanks for reading!
Barney Lawn