We have developed & improved thousands of solutions during our 25 years of developing in FileMaker. We are proud to be Platinum level members of the FileMaker Business Alliance & understand that providing exceptional service & support, alongside our customizable software applications is what sets us apart. Along with our development services, we offer FileMaker conversions, training, migrations and personalized coaching. We'll help you implement solutions that see immediate improvement to your workflow.
Why Choose Us for FileMaker Development?
Our Beyond Software Manifesto drives every project we undertake, ensuring you are part of the process every step of the way and that you receive your project on time, on budget, and to your exact requirements.
We Build Solutions That Make Your Life Easier
Certified FileMaker Pro Developers
Facilitate Seamless Collection of, Access to, & Management Of Your Data
Certified FileMaker Developers & Trainers
As certified FileMaker® developers and trainers, CoreSolutions has a team armed with the latest tools and knowledge to create and implement your custom FileMaker database. These are the different FileMaker certifications we are proud to hold.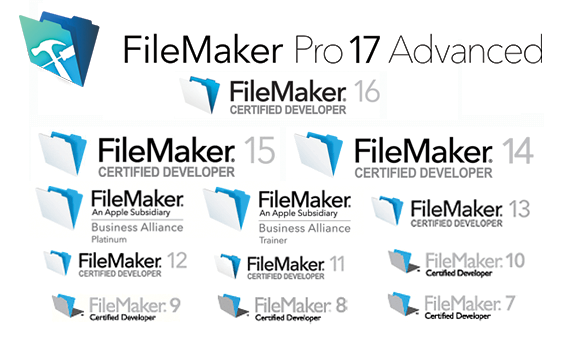 Our team has worked on FileMaker systems that include:
Client Relationship Management
Inventory Tracking Management
Health & Safety Reporting
Migration of FileMaker Databases
FileMaker Systems that include PHP/MYSQL
FileMaker Development Testimonial
A few good words from one of our clients.

The CoreSolutions business style and approach placed emphasis on understanding the customers need, then developing a solution that met that need in a timely manner. (It's amazing what you get when people take the time to listen to what you want and build that as a solution). This came with lots of advice on options available (pros and cons). A great experience. I really enjoyed working with the entire team and appreciate that CoreSolutions stand behind their work and will support it when required.