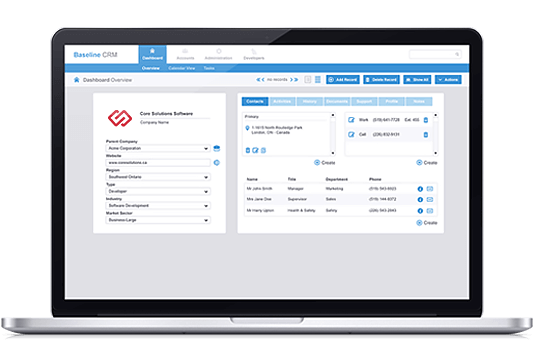 The Beauty of Baseline
You get exactly what you need and want, with none of what you don't.
For just $499, Baseline CRM gives you a solid Customer Relationship Management System foundation and starting point to provide the flexibility to take your CRM wherever you want.
GET BASELINE CRM
Streamline Your Daily Operations
We build around your processes, which means no productivity downtime for your team.
By adding only your required modules, Baseline CRM isn't by default adding complexity to your system. The integration across multiple departments like Sales, Marketing, and Customer Service will help streamline your daily operations and communication. Additionally, you can scale to different department needs as they arise without having to change workflows.
START NOW AT JUST $499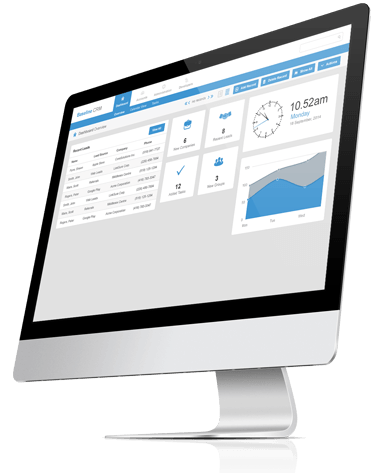 The Ultimate Client Relations Tool
Built in features include:
Manage your leads & prospects all in one place
Activity and history tabs to keep you updated on your accounts
Personalized design; Integrate your organizations branding
Simple document uploads & management for your convenience
Data import support fully available
Access across both Windows, Mac and Mobile Devices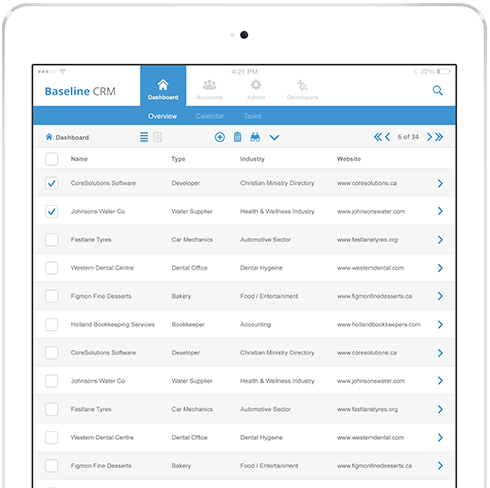 Access Customer Data
Wherever You Are
Baseline CRM has mobile functionality which allows you to have access to your data wherever and whenever you may need it.
Whether it be at a client's location, at the cottage or out on a jobsite, Baseline CRM will be with you every step of the way. Mobile access gives the freedom that you need. The world is mobile - let's make your CRM mobile as well.
Watch This Video
Learn more about Baseline CRM.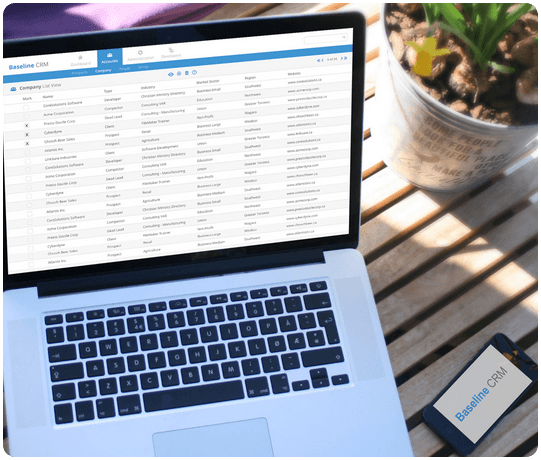 Custom Modules & Outstanding Security
Along with the features listed above, Baseline CRM allows you to build Custom Modules; these, among others, include Sales, Invoicing, and Inventory modules.
The system has user-friendly features like an email compatible interface, complete control dashboard views, the ability to import your own data and to create value lists.
Baseline CRM offers top security for your data with both Role-Based and Variable Security Options. With these systems in place, you can trust that your data will be properly protected.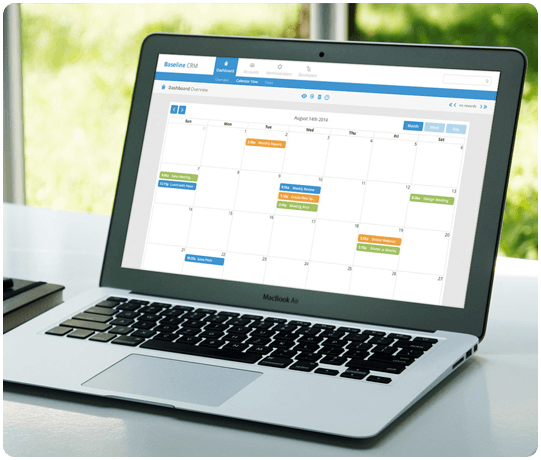 Business Requirement Definitions
With our more than 25 years of experience, we have the knowledge to help you write business requirements.
In detail & capturing exactly what you are looking for, then we have the technical skill to turn your vision to reality.
Perfect CRM for small business! We have added functionality to thousands of systems, so we know what it takes to make your custom built CRM project successful.
Made With FileMaker®
Baseline CRM is built on the FileMaker Platform, the leading easy-to-use database software. FileMaker has millions of users and over 20,000 technical network members.
Learn More About FileMaker