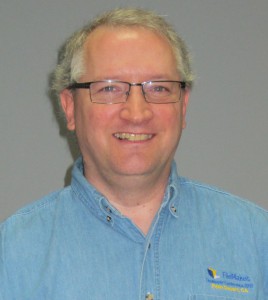 In 2013 we lost a dear friend and colleague, Steve Hearn. Although time has passed since that sad day, his memory lives on and we continue to hold Steve close in our hearts.
Below is the tribute we wrote back then in recognition of a man whose life touched so many.
We are deeply saddened to write of the sudden death of our dear friend and colleague, Steve Hearn, who passed away peacefully on Saturday January 5th, 2013. Steve was 45 years old.
First and foremost we want to extend our sincere sympathy to his wife Janice and his children, Jill and Sam, his sisters & brothers and all his family. Know that you are in our thoughts and prayers. We know that he was blessed with friends in his hometown of Clinton, Ontario and that they will provide you with support and love in this difficult time.
To his co-workers, both past and present, we share in your grief. In his 17 years with CoreSolutions, Steve touched the lives of so many. He was, in the estimation of many, one of the top FileMaker developers in North America. He was the 'go-to guy' not only in our office but in the FileMaker community. He was a perfectionist and he took such immense pride in his work and in providing his clients with the best.
To his clients, we know that many of you worked with Steve for a very long time and it is inevitable that you have formed a strong friendship with him. We know that you will miss him too.
Steve was passionate in his work so it seems fitting that one of the databases that he has been involved in was the upgrading and development of the Transplant Database for University Hospital in London, Ontario. On Saturday, as per Steve's wishes, his heart, kidneys and pancreas were successfully transplanted. Our prayers are with those recipient families as well.
We received an email from Michael at University Hospital today. They will be dedicating the upgraded Transplant database to Steve's memory.
We will miss you Steve!