FileMaker Features You Love
Remotely manage project information.
Simplify how you access your data by putting the FileMaker Features you love in the palm of your hand with CoreSolutions and FileMaker Go. We can build solutions that will give you remote access to your databases on the iPad and iPhone. You can view, edit, search, and share information easily and reliably.
Want to experience our work?
Download Auditor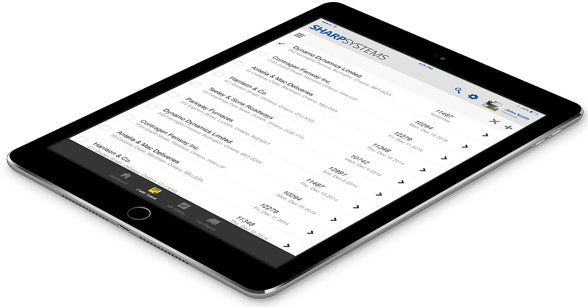 Remotely Access Databases With FileMaker Go
View, edit, search & share on the go.
What FileMaker Go Can Do For You
An Ever Growing List of Workable Solutions:
Inventory checks and invoicing at deliveries
Take sales orders and get custom reports on site
Track shipping and receiving activities
Remotely manage project information
Access patient records while making hospital rounds
Attendee check in at tradeshows
Testimonial
A few good words from one of our clients.

We came to CoreSolutions with a fairly complex multi-tabled solution already in use to manage one of our college student services that included online booking, managing instructor schedules and appointment note taking among other things. CoreSolutions helped us take it to the next level by converting our FileMaker and IWP solution to PHP, allowing the solution to be scaled to service the entire University of Toronto campus. Our goal was to find a company with whom we could collaborate closely, so that our in-house team could continue to maintain the FileMaker side of the project. We could not be more pleased with the result, and the level of service and commitment to excellence that we have enjoyed. Everyone at CoreSolutions seems to be cut from the same cloth; they are passionate and energetic in their work. Congratulations Barney on assembling such a great team!