Bring Your Vision to Life
3rd January, 2018
Core Business
Business Leaders Inspire Their Visions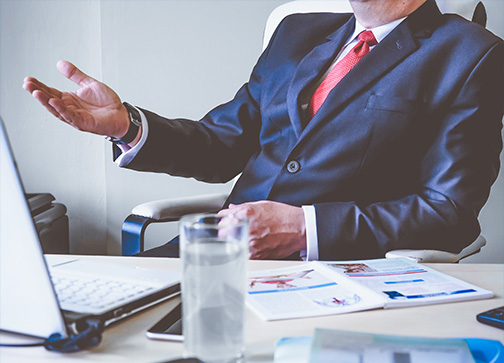 Business leaders inspire their team to be better everyday, they embrace innovation, they spark creativity, and they paint the picture as to where the business is headed. Business is a journey and, as a business leader, you are the one leading the way. Business leaders like yourself find the best ways to increase employee efficiency, effectiveness, and satisfaction while continuously innovating and embracing change.
Embracing Innovative Technology
The amount of data that is processed everyday is near limitless. Whether you are tracking sales totals, customer lifetime value, or the average length of customer service calls, whatever it may be, it can be tracked. It seems as though every month there are new processing records being broken and more data being collected then could ever be analyzed. As a business leader, it is vital that you find out what data your business needs to thrive, and you focus on that.
Personalizing Custom Software to Your Business
For many business processes (i.e. accounting, scheduling, employee tracking, etc.), there are just as many out-of-the-box software solutions have been developed to aid in these processes. Out-of-the-box software solutions are great, but what happens when you have a very unique need specific to your business? Well, that is where custom software development becomes part of the vision.
Imagine your personal software system being seamlessly integrated with your day-to-day processes. That means no more mundane tasks, that means no more manual reporting, and that means no more sifting through countless spreadsheets.
Endless Software Possibilities
When it comes to custom software, the possibilities are truly limitless. Whether you're a local bakery who wants to track ingredients and sales or a designer who wants customers to be able to include images of the things that inspire them as part of their signup process, whatever it may be, it can be done with custom software development. Your ability to see these technology possibilities and integrate them with your own ideas and create ways to make your vision a reality is what makes you a business leader. Where CoreSolutions can help is when you actually want to turn that vision inside your head into a true tangible software system.
Closing Thoughts for You
No matter how extravagant that idea inside your head is, there is always possibility. Take what you are imagining and sit down with one of our specialists and discuss what can be done for you and your business. These innovative ideas are what will establish you as a leader, therefore, these ideas are worth discussing.
Reach out today if you are ready to turn your vision into a reality.
CoreSolutions of London, Ontario, is a locally acclaimed software development firm with over 25 years of experience. CoreSolutions's team of experts, including developers and project managers, build web or mobile applications using the latest technology and tools and will assist you through all phases of the project including brainstorming, requirements planning and project management. Connect with CoreSolutions today to start your project with a Free Business Needs Analysis.