The Challenges Northern Organizations Face & What Can Be Done About Them
10th January, 2018
Core Business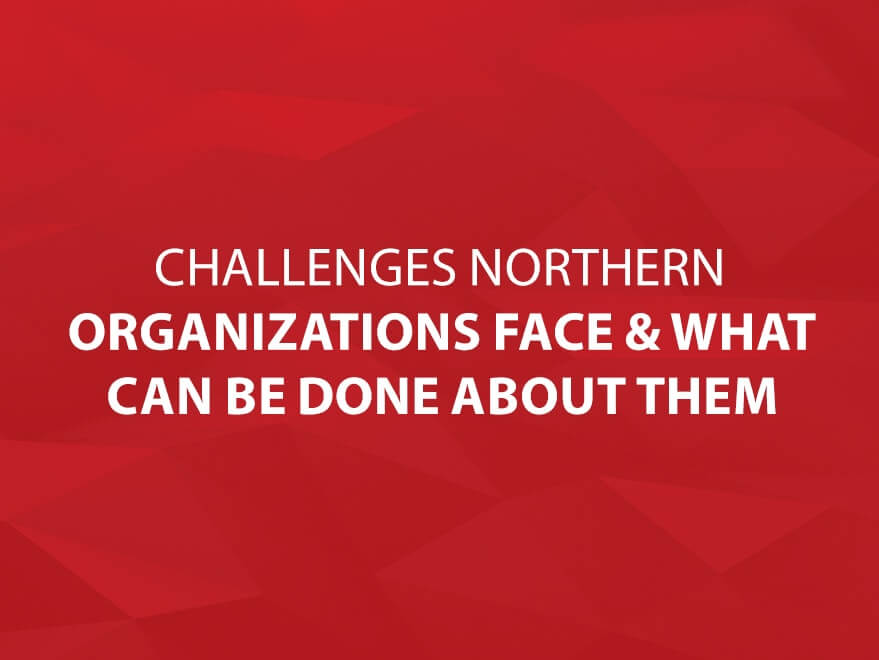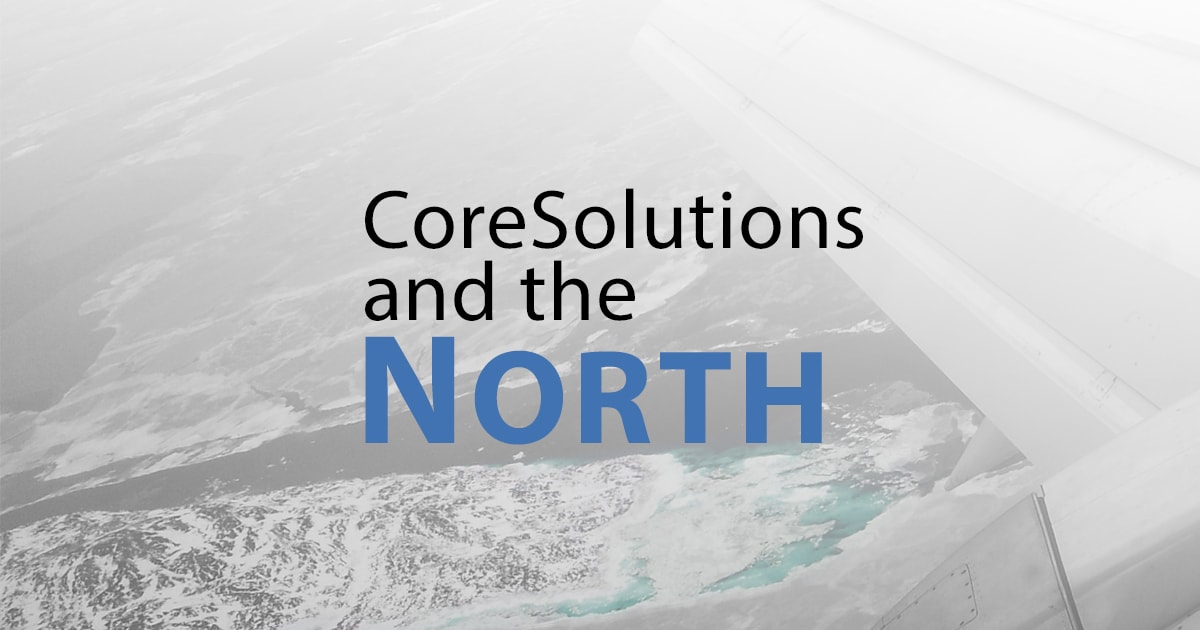 For the last 18 years, CoreSolutions Software has worked with northern organizations from a variety of industries to create custom software solutions. During that time, we've learned that these organizations face many unique obstacles that require unique solutions to achieve their goals.
We love creating innovative solutions to assist our clients – that's what's made us so successful over the course of our 29 total years of operation, and it's what we enjoy the most about working with organizations from the north. If you would like to discuss some of our solutions, we will be at the 2018 Northern Lights Trade Show in Ottawa. From infrastructure to telecommunications and geographic challenges, developing software for organizations that work in remote locations has certainly provided our team with ample opportunities to come up with new and exciting solutions for desktop, web and mobile platforms.
Here are some common issues our northern friends face on a daily basis and what can be done about them:
Infrastructure & Technology Issues
Infrastructure or lack thereof, is a major issue in Canada's north. Internet speeds can be extremely slow in some regions, while other areas have intermittent or no access at all. If you're from a community that's lucky enough to have access to the internet, the service itself can be costly. Although it's evident that improved high-speed internet access is slowly starting to make its way to select northern communities, the fact of the matter is that much of the north has challenges connecting to the web. Having said that, major improvements have been made over the years and connectivity is now vastly better than before.
Automatically Sync & Save Locally - Then Push & Save Online
One approach to solve these connectivity challenges is to build systems with automatic syncing logic. This approach allows you to store information locally and then sync to a database once in range of the network. If a field worker is out on-site and the system can't seek out and establish a reliable internet connection (which is done automatically), then the app instantly stores the information on the local device. When an internet connection is successfully re-established, the app automatically pushes and saves the information online.
For an organization that does business in any remote location where internet connectivity is inadequate, the ability to automatically save locally and then push that data online when internet access is a viable solution. Data is never lost and is always saved to either the local device or online - this means that no duplicate entry of data is required. In addition, there's no need to go through the lengthy process of constantly checking for a stable internet connection that when established, uploads your information online to the server – the app completes these tasks for you in the background.
We know how important your data is to you - that's why this functionality is built into all apps that we develop for our clients.
Switch to Responsive Web Design
Responsive web design aims to provide an optimal viewing experience for multiple devices of varying screen sizes using a single code base. Responsive web design means that sites have one URL and the same HTML code. This ensures universal compatibility across all desktop and mobile platforms, which is ideal for organizations with employees who work from remote site locations. In a nutshell, using a responsive framework means that all staff members can access the same content on whatever device they choose. In addition, since internet connectivity can be unreliable in many areas, the move to a responsive format offers northern organizations a more efficient method of transferring data, as responsive web design is the optimal format to utilize when dealing with limited bandwidth.
The Cloud
The big buzz word for several years now is the "Cloud". This simply means storing your data on a central server and being able to access that data using a device via an internet connection. In conjunction with responsive design, the device could be a desktop, laptop, tablet or smart phone. Your data becomes mobile and can travel with you and you don't need to worry about backups as that's all handled centrally by the server. Many of our clients in the north now use cloud-based systems. We recently developed a system for a client to track and manage program information across different locations in the north. This system has resulted in productivity gains, increased efficiencies, greater acceptance and usage of the system by field staff and reliable and up to date information at their fingertips. A far stretch from sending spreadsheets from multiple locations to a central office to be consolidated into a central spreadsheet, a process that resulted in delays and inaccuracies in the final reporting of the data.
Contact Us Today!
At CoreSolutions, we understand the challenges northern-based companies face when accessing and sharing data – that's why we work together to come up with solutions that streamline and expedite processes and offer easy access to information. The bottom line is that we create systems that simplify what you do, to make your life easier.
To learn more about how CoreSolutions can assist your organization, please contact us directly at 1-800-650-8882 or visit the Contact Us page on our website.
And as always, thanks for reading!
Barney Lawn