Our Favourite 4½ New Features of the CoreSolutions Website
27th April, 2015
Core Business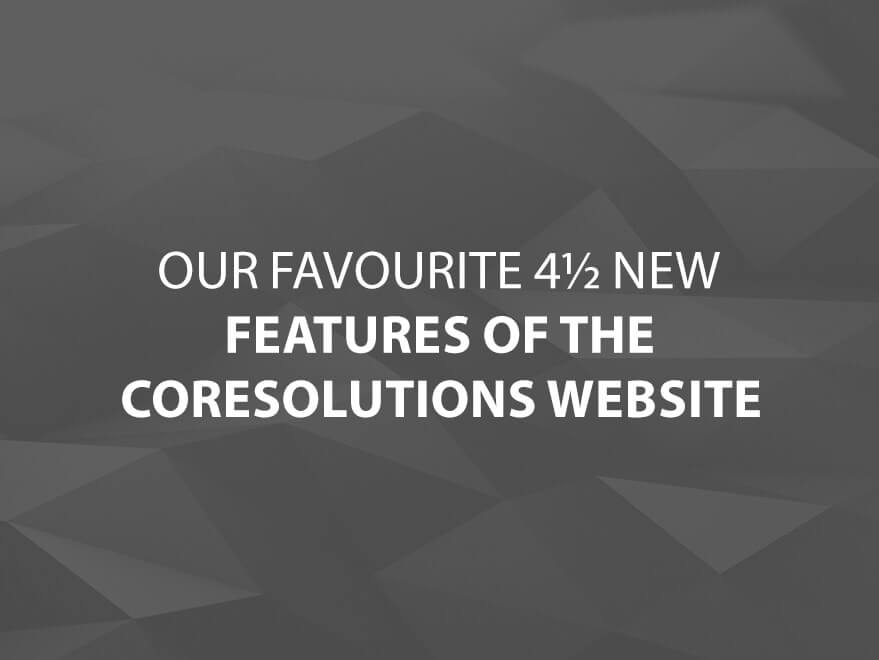 Welcome to the new CoreSolutions Software website! Whether you are a long-time visitor or a new visitor to our site, we want to share with you the top new features we love about the website. Our redesigned website is just another step towards our goal of making it easier for you to find the information you need. Thus, here is the top 4½ features of the new CoreSolutions website.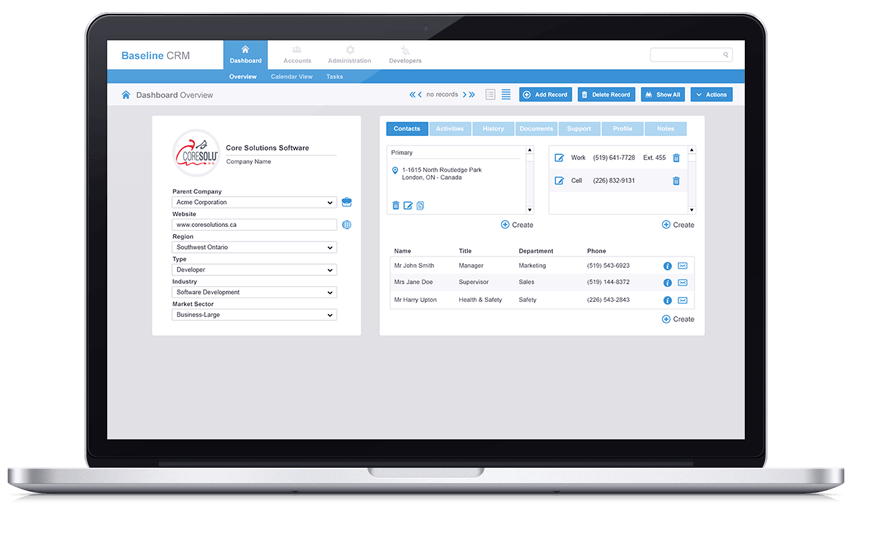 Feature 1 – Our newest product; Baseline CRM. Baseline is a great tool for businesses to build a solid foundation for managing customer relationships. Baseline CRM gives you the foundation of a CRM system for only $499, and allows you to build precisely what you need, while avoiding complexity and paying for features you will never use.
Feature 2 – We are very excited about the crisp user-experience that you will come across when visiting the new site. A goal we had when building this website was to implement a cutting-edge design that showcased our team's skills and would both look fantastic across all platforms and create a constant and simplified user-experience for all visitors. Whether viewing the homepage, or any of our new navigation pages, the improved look and functionality helps you better search and locate any information you may be looking for; i.e. Solutions Page.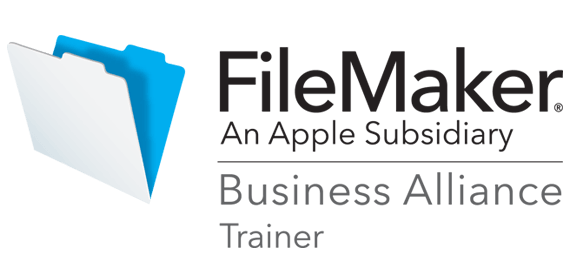 Feature 3 – Our FileMaker Training page has had an overhaul. The new layout is both professional and easy to navigate. It is now easier for you to explore, examine and enroll in any FileMaker classes you wish to take; FileMaker Training.
Feature 4 – We've kept the great informative blogs that you have grown to expect, but provided our posts with a huge visual overhaul. i.e. Core FileMaker Blog. Feel free to read through either our Core FileMaker, Core Business or Core Web blog and leave some comments letting us know your feelings towards the new website.
Feature 4½ – Also, if you're not already viewing this on your mobile device, another new feature we are extremely excited for is the mobile accessibility of the site. A focus on a modernized design and fluid functionality were essential components for our redesign.
The Goals of the New Website
The website was redesigned, not only, to make it easier for our customers to locate valuable information, but also to show off some of the skills that our team possess when it comes to web design. This website is the cutting edge of web design; if you are interested in having a website like this for your website, we would be more than happy to work something out.
Interested in What we can do for YOU? Contact Us Today!
CoreSolutions Software Inc. has been an industry leader for more than 25 years! Our professional experience with Custom Software Solutions, along with our countless other versatile products, have truly separated us from the competition. We work with our clients to find the best solutions for their needs. CoreSolutions Software – Beyond Software.
Feel free to leave us a comment below telling us what your new favourite feature of the redesigned website is or send us a message via our Contact Us Form. You can also reach us directly at 1-800-650-8882.
And as always, thanks for reading!