Skyrocket Your Company into Twitter All-Star Status
25th May, 2016
Core Business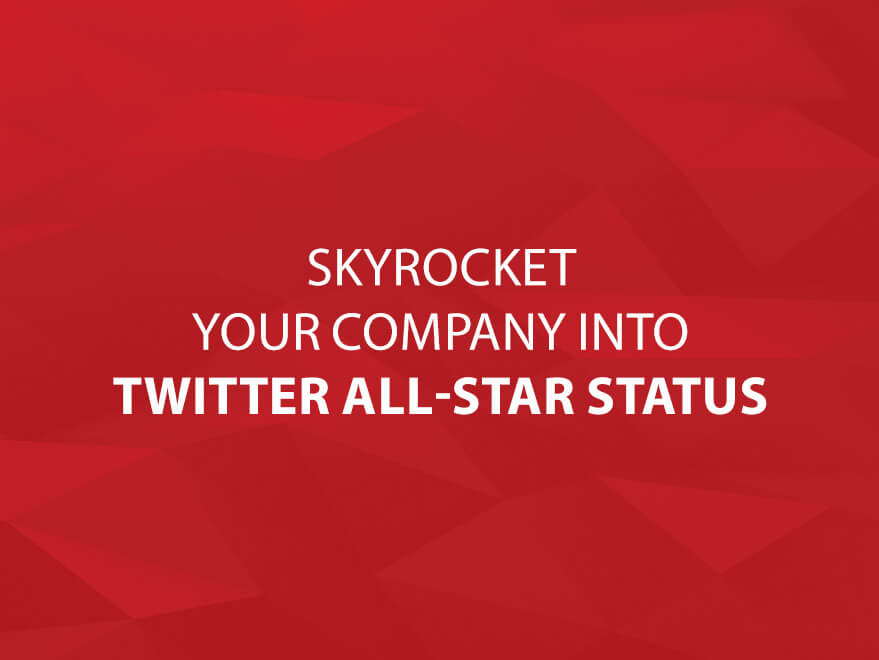 Twitter can be an extremely valuable tool for any business looking to increase brand awareness, foster niche communities, and generate interest in products and services. When an organization is active on Twitter and using the social media platform optimally, the effort put in will almost always produce positive results. However, when a company Twitter account is left to stagnate, the social media platform can feel like a burden.
For those of you who are new to the "Twitterverse," the platform offers a wealth of opportunities for any business looking to promote itself online. In order to help you kick start your company into "Twitter All-Star Status," follow these 5 tips and you'll experience an increase in web traffic, an influx in new high quality followers, and you'll actually enjoy having the ability to be creative and produce content that captivates the attention of your audience.


Use "Twitter Search" to Find the Best Hashtags & Popular Keywords

Although you can create your own hashtags (#AlthoughYouCanCreateYourOwnHashtags) on Twitter, jumping on existing hashtags is one of the quickest ways to increase your impression base on a particular post. You can check the popularity of hashtags and certain phrases by making use of the search functionality in Twitter via the Twitter App or online at www.Twitter.com/search-home.

When looking up hashtags, searching for variations of the same idea will help you select the best hashtag. If you're trying to decipher the popularity of keywords used in conjunction with one another (and not in a hashtag), be certain to use quotation marks (Boolean Operators).



Check Twitter Trends

Twitter Trends provide you with an excellent snapshot of the most popular hashtags and keywords. In addition, the Twitter Trends list includes trending local hashtags, which can be key for businesses hoping to connect and engage with potential local clients or simply to establish a local presence online. Consider framing your tweets around some of the more popular hashtags and then create and incorporate relevant content into your posts (see point #3). Eventually, you'll start to notice trending hashtags for specific days of the week that you can plan for in advance.

Here's a quick breakdown of your Monday to Friday "Twitter-Work-Week:"
#MondayMotivation
#TravelTuesday
#WednesdayWisdom
#ThrowbackThursday or #TBT
#FridayReads, #FridayFeeling or #HappyFriday
Create & Share Authentic Content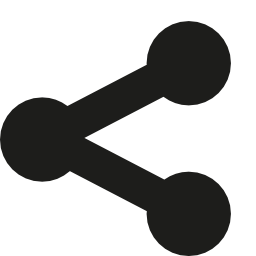 Spending the time to create and share authentic content on Twitter will pay off in spades! After all, this is the "attention economy" and if you can establish brand awareness and make your product "top of mind," then you're one step closer to making the sale. You can generate content topics around your particular products and services, use Twitter Trends (see point #2) for ideas for your content, create a brand mascot to use in multiple scenarios or simply share photos and video of what's happening around the workplace. Consider creating and sharing the following types of content on Twitter:
Blogs
Photos
Infographics
Videos
E-Books (a link to your download page)
Track Your Twitter Stats, Determine What's Working & Fine-Tune the Process
There are several ways to track your Twitter post statistics, the easiest of which is the Twitter Analytics section on Twitter. With this module, you can keep tabs on items like total impressions, engagement type, as well as your engagement rate. There's an abundance of free information available in Twitter Analytics, so make sure you take the time to explore the site – the information that you glean from Twitter Analytics will assist you with determining the types of posts that work best for your organization, along with the best times to tweet.
If you're willing to venture outside of Twitter, third party programs like Audiense (formerly, Social Bro) and Hootsuite offer a variety of detailed analytic reports (some are free, but most are associated with paid accounts). Audiense in particular has a free tool that will scan your Twitter follower list and provide you with a "Best Time to Tweet" report.
Give Props to Other Organizations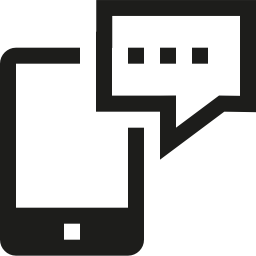 Who doesn't like receiving a "pat on the back?" Especially "out of the blue!" Everyone loves to hear they're doing a great job and chances are, they'll thank you for letting them know. Gratitude and pleasantries can go a long way in the Twitter world of business. From an overall impressions perspective, any company that sends a thank you reply, gives you a like, or sends out a retweet to their followers, immediately increases your impression base. And chances are, if you follow these companies that respond to your thank you message, then there's a high likelihood they'll follow you back. You can thank your clients, give props to the company that hosted your company lunch, congratulate members of your community for their recent achievements and so on.
Shout-outs are an awesome way to boost engagement with other Twitter users. Not only do they increase the reach of your posts and potentially help you gain followers, they assist you with building up your name online and in the local community. When giving "digital props," use the company's Twitter name, along with the "@"symbol, to tag them on the post (ex. We really enjoyed your blog about #Twitter & #SocialMedia @CoreSolution).
Twitter Builds Brand Awareness
Whether you sell designer watches or develop websites, Twitter can be a huge asset to any organization looking to leverage relationships with existing clients to generate repeat business, create brand evangelists/promoters, and expand their overall impression base. Actively promoting your company on Twitter means that you always have the opportunity to establish and maintain brand awareness and keep your company "top of mind," so that when your followers are in the "buying mind frame" and they're looking for a product like yours, there's a good chance they'll reach out to you for business. So if you remain routinely engaged on Twitter and follow these 5 tips, you'll skyrocket your company into Twitter all-star status!
Connect with CoreSolutions on Twitter
Is your company on Twitter? If so, follow CoreSolutions Software to stay up to date on everything exciting happening throughout the organization - from new blogs to industry insights, FileMaker tips, fun #ThrowbackThursday photos & more - we've got your work-week covered, so connect with us on Twitter today!
In addition, if you're ever looking for a custom software solution, we'll take you beyond software, so contact us at 1-800-650-8882 or fill out a contact us form on our website.
And if you enjoy our Business blogs, be sure to subscribe to our Core Business Newsletter!
Thanks for reading!
Christopher Lawn