Creating PDFs in FileMaker Go
9th November, 2010
Core FileMaker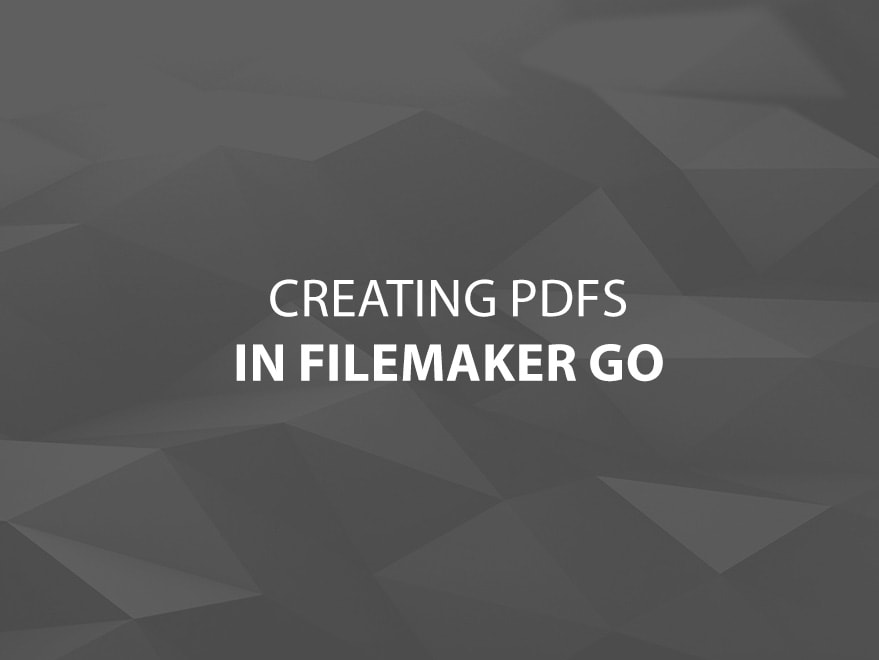 I've had a chance to use FileMaker Go for a couple of months now, and I've been impressed with the amount of functionality they've managed to pack into a portable application – it's a big improvement over the old FileMaker Mobile. Granted, it doesn't have all the functionality of the desktop client, but FileMaker does seem to be dedicated to supporting it. The 1.1.1 patch released in September adds several new features, including the ability to generate a PDF.
Creating a PDF in FileMaker Go
Creating a PDF in FileMaker Go is pretty simple, and works pretty much the same as it does in FileMaker Pro. Clicking on the icon in the top right corner brings up the Menu, which includes the 'Save/Send'. Selecting the PDF option allows you view the PDF, save a copy of it to your device, or to email it. When you save a PDF to the iPhone, it shows up in FileMaker Go's File Browser, and you can open it from there. If choosing to email it, Go creates an email with the PDF as an attachment.
Scripts using the 'Save Records as PDF' script step work just as well in FileMaker Go as they do in FileMaker Pro, so you can create scripts for the user to generate PDFs as well.
One thing to keep in mind is that the dimensions of the PDFs generated by FileMaker Go seem to correspond to the size of the layout. So a PDF generated from a layout that's formatted to fit the iPhone screen is going to seem pretty narrow when you open it up on your desktop; of course, it will look just fine if you are viewing it on an iPhone.
The ability to create PDFs is a nice feature, and I'm glad they added it into the newest patch. Hopefully this is a good sign that other features (charting?) will be coming down the pipe in future updates.