FileMaker 12 Support Will End September 23, 2016
4th April, 2016
Core FileMaker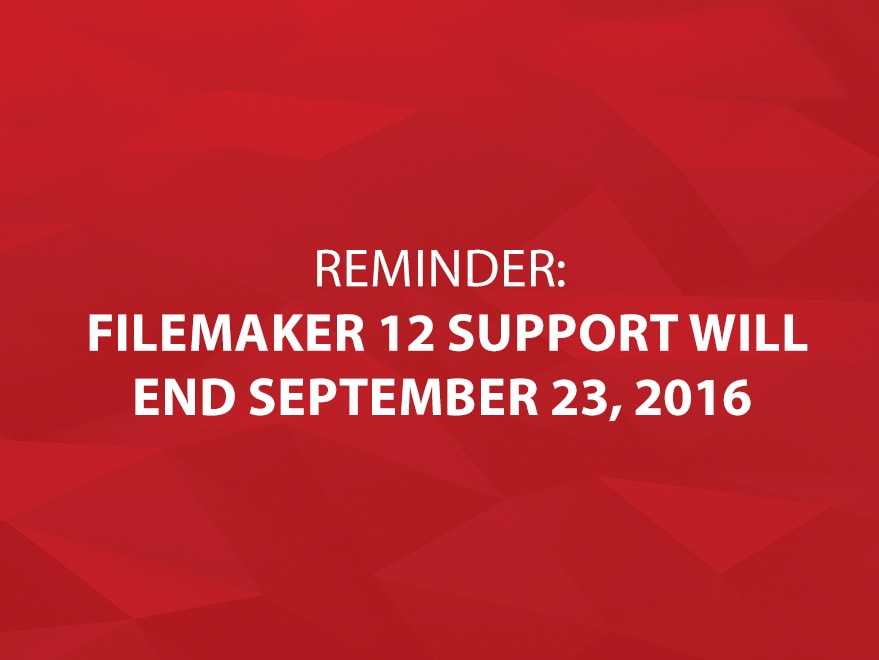 Attention all FileMaker 12 users! Just to let you know, as of September 23rd of 2016, FileMaker will "no longer be available for direct sales and support including technical support, replacement media, downgrade media, and downgrade license keys" (Mark Baum, FileMaker Community)
The products that will be affected by this end of life announcement are:
FileMaker Pro 12
FileMaker Pro 12 Advanced
FileMaker Server 12
FileMaker Server 12 Advanced
FileMaker Go 12
FileMaker has stated that there will still be resources available for FileMaker 12 users in the FileMaker Knowledge Base and the FileMaker Community.
For more information please visit FileMaker's official announcement.
If you are looking to upgrade to a newer version of FileMaker, please send us a message on our contact page.
If you enjoy our FileMaker blogs, be sure to subscribe to our Core FileMaker Newsletter!
And as always, thanks for reading!
Steve Malott