History of FileMaker Infographic
24th May, 2016
Core FileMaker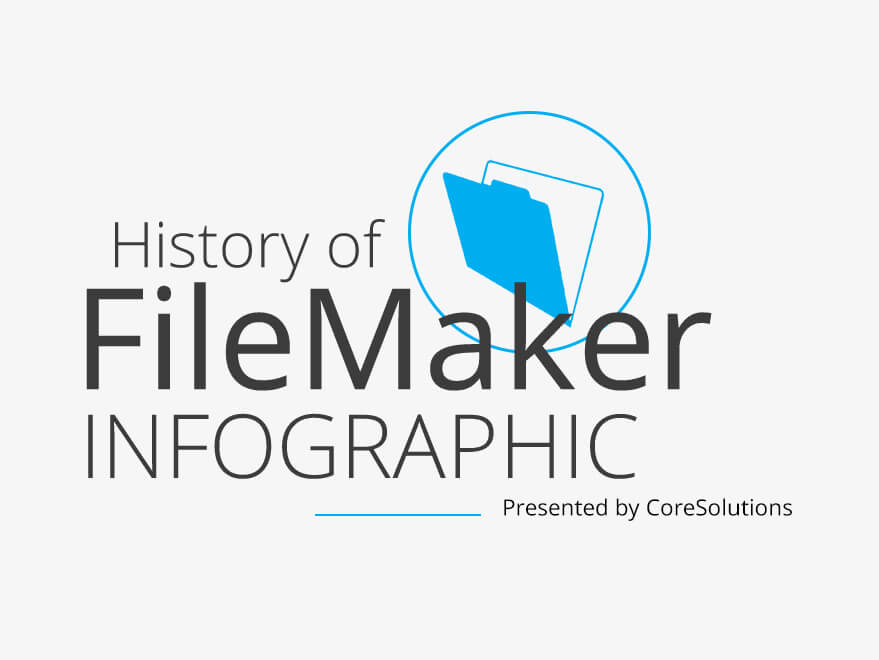 [Updated May 2017]
Because of the Latest FileMaker 16 release, we have updated our History of FileMaker Infographic. Not only has FileMaker 16 been released this year, but FileMaker Cloud was launched as well. FileMaker has taken a much more collaborative approach to the system and we at CoreSolutions are excited to continue to work with FileMaker, Inc.
Let's take another look at just how far FileMaker has come!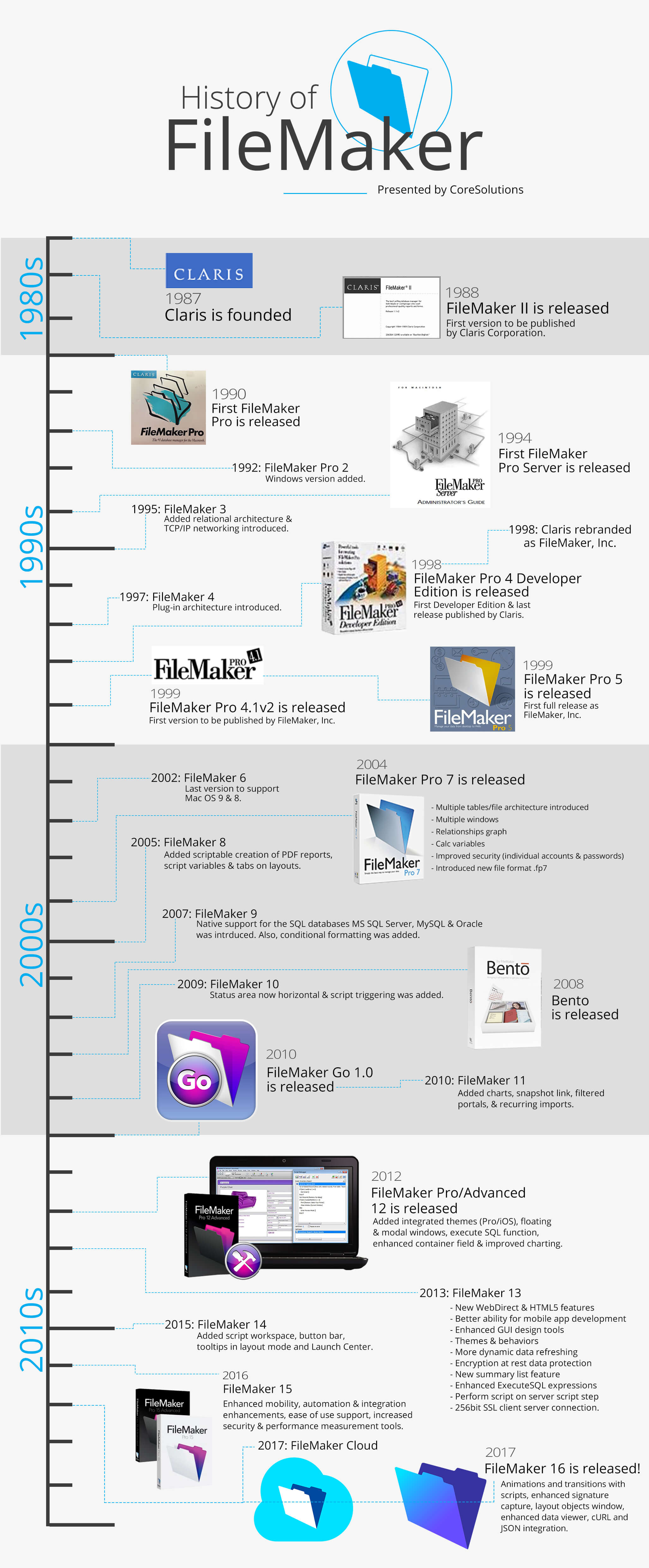 If you enjoy our FileMaker blogs, be sure to subscribe to our Core FileMaker Newsletter!
And as always, Thanks for Reading!
Steve Malott