Updating FileMaker Server Tips
29th August, 2016
Core FileMaker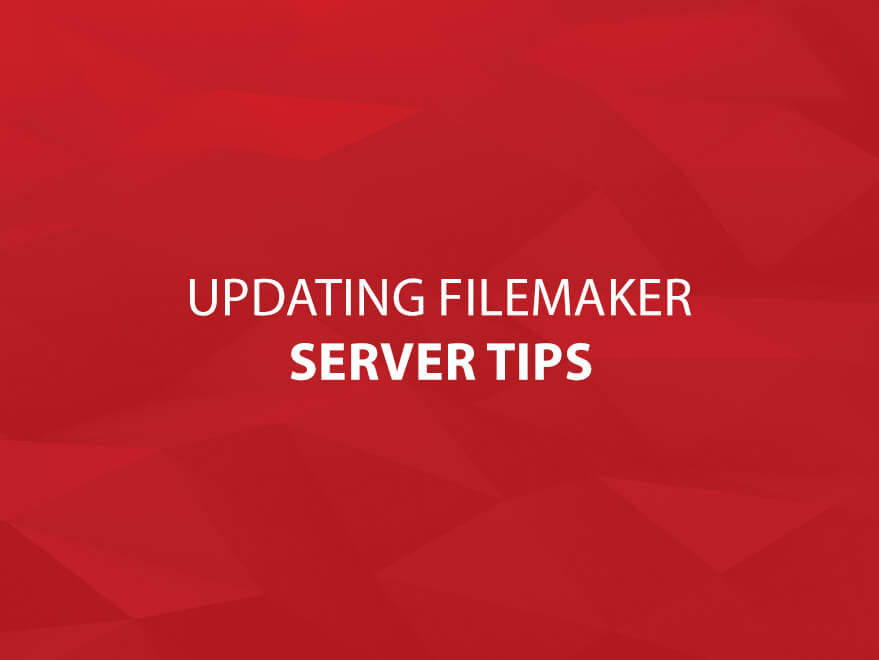 Recently, I had to reinstall an older version of FileMaker Server; the original plan was to just reinstall the version that was currently on the Server, but along the way I decided to install Server 15. After uninstalling the older version, I attempted to install Server 15, only to discover that the machine wouldn't support it. I went back to the older version of Server, which installed smoothly, but I probably would have saved myself a bit of frustration if I had checked the machine's specs before attempting the upgrade. Below are just a couple of things to think about before updating/reinstalling Server.
First of all, do a bit of research, especially if you are thinking about upgrading. FileMaker has technical specs for Server listed on their website, going here will give you hardware and software requirements for the latest version of FileMaker. You may need to invest in some new hardware and/or an update to your operating system.
If you are running a particularly old version of FileMaker (6 or earlier), you may need to some additional work on your databases even before deciding to update to 15; there was a fairly major update between versions 6 and 7 of FileMaker; and converting files between the two isn't always a smooth process, especially if you have a fairly large or complex solution. You may need to spend some time and resources testing your database, or even rebuilding from the ground up to take advantage of features introduced in more recent versions.
Once you are ready to update, there is a bit of prep work you can do to make the process smoother. Here are some things to keep in mind:
Make a copy of your files. This is always a good thing to do if you are making any changes to your files or server installation, so that you have a copy to fall back on.
Make a note of any settings in your admin console, especially backups, scheduled scripts, etc. Making screen shots is a good idea so that you have a visual reference of your old settings.
Close down the files and the database server using the admin console.
Doing a bit of prep work before hand will ensure that your installation/upgrade goes smoothly.
If you enjoy our FileMaker blogs, be sure to subscribe to our Core FileMaker Newsletter!
And as always, Thanks for Reading!
Alan Bruce