Tips and Tricks For Making Your Website Accessible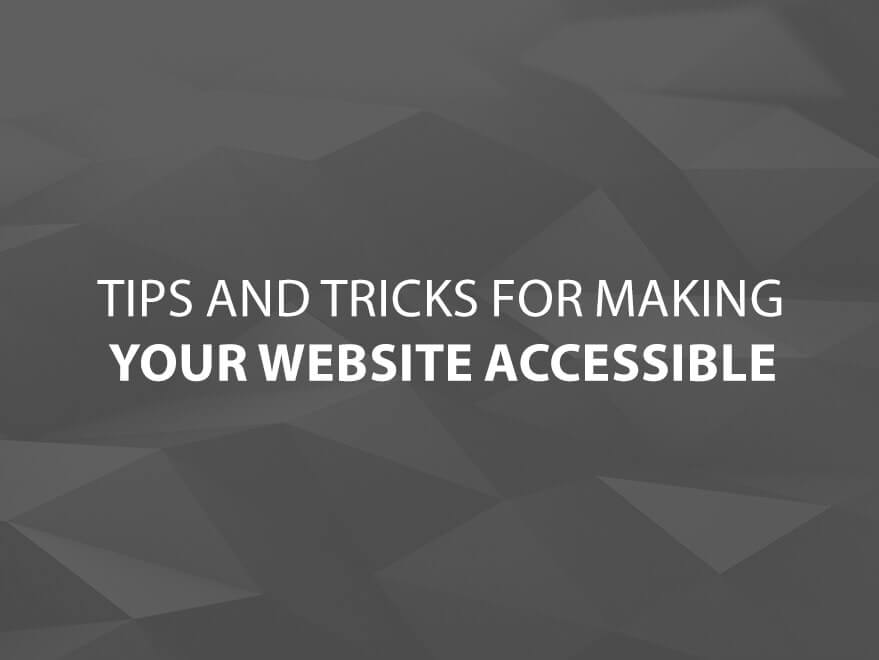 Web design has become and will continue to be one of the most dynamic branches of graphic design. There are thousands upon thousands of pages of information on the topic across print and digital media. Across the board, the premise is basically the same; though anyone can build a website, the process takes a lot of time and a lot of work. People want websites that look great, are responsive across all platforms and, although not mentioned as much as it should, a website that is completely accessible to any and all users.
With lengthy checklists and wide ranges of requirements, the process of truly making your website well maintained and accessible may seem intimidating. However, with a little bit of advice and some planning, the process can become all the more simple. The purpose of this blog post is to inform you about what the AODA is and how it effects your website. Also, some tips and tools that will help you avoid the tedious tasks that we encountered while building our latest website. And lastly, we are going to share some of the best strategies to help your next website build go as smoothly as possible.
Starting Off
In Ontario, the websites of businesses are required to meet the standards of the Accessibility for Ontarians with Disabilities Act (AODA). Basically, AODA is in place to ensure everyone in Ontario has access to all of the same resources, services, etc. The most comprehensive guide for meeting the requirements of the AODA is the Web Content Accessibility Guidelines 2.0 (WGCA 2.0) checklists. These checklists are published by the World Wide Web Consortium; the international governing body that establishes the guidelines of the internet.
During our last website build, the compliance guidelines we constantly referred to were the W3C's guidelines for meeting WCGA 2.0 standards which was published by Penn State University.
While it may be somewhat worrisome that there are so many requirements that need to be met in order to comply with the AODA's standards, there are also a lot of very useful tools available to help web designers create fully compliant websites.
Some Tools You Can Use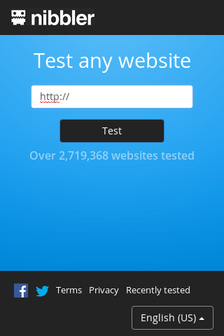 In addition to the tools that York University's blog post mentions, another very useful tool is the Nibbler website sniffer. Nibbler runs the URL of your website, along with up to five other pages and creates a comprehensive report of your website. An updated report is generated every time your website's URL is put into the Nibbler sniffer. During the development of the CoreSolutions website, we frequently used the Nibbler sniffer to find out what was still needed to be completed in order to meet the AODA and WGCA 2.0 standards.
Combining both of these tools will make the process of meeting the AODA requirements much less stressful for you when building your website.
Under The Hood
Adding alt text to images as they are placed on the website.
Provide options to stop animations and videos throughout the site.
Give images a set width and height during the build.
Adding title tags to every link (this helps site SEO, as well as makes it compliant).



In Conclusion

When it comes to websites, we often overlook the amount of work that goes into making them truly accessible. Computers have made great leaps and bounds that allow for persons with disabilities to navigate the web. However, it is important to recognize that there is a lot of behind the scenes work that goes into making a truly accessible website. Issues can be greatly reduced by taking the time to implement accessibility options at the start of your web design project and actively making sure your website is up to standards throughout.

All in all, building the CoreSolutions website was a great experience, and though having to comply with all the AODA standards may have seemed daunting at first, along the way all the different techniques and creative solutions we learned will only better our knowledge of building websites in the future.

I hope these tips and tools will help make your next website build all the easier and you enjoy the experience as much as we did.

Feel free to let us know any other helpful tools you have used in the comment section below.

Thanks for Reading!

Ryker Munn